We speak often with our children about diversity. In fact one Stage 3 unit in the NSW HSIE: Geography syllabus is A Diverse and Connected World, with the outcome focus being 'describes the diverse features and characteristics of places and environments' (GE3-1).
The beautiful picture book Where? encourages to focus on what we have in common. Listen to our podcast to learn more about this story and how to bring it to life in the classroom. One suggestion is using a thinking routine called Step Inside.
Visit the Project Zero website to read more about that routine. https://pz.harvard.edu/resources/step-inside
This is an example of the 'Step Inside' routine from a Stage 3 lesson.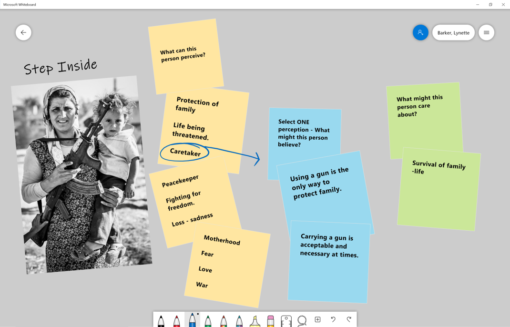 Enjoy our podcast!