How do we make learning online a positive experience for
both the teacher and the students?
The excitement of having a bank of mobile devices being made available to enrich learning in the classroom often turns to frustration as educators struggle to find the best way to share information, collaborate  and communicate with students online.
This series of Blog Posts will provide an insight into how I manage to stay relatively calm and sane in a room of young children using mobile devices as we work towards achieving our learning outcomes.
BLOG POST 1: Build a 'home' for your learning that is one simple click away for students.
I have used a website for the past few years and found this to be a successful home base for learning.
Weebly:

I used the free website builder Weebly to create Mrs Barkers Tea Room. My Tea Room is an online space where I share, connect and communicate with my school community as well as more broadly across the Diocese. I have a second website (that students access via Mrs Barker's Tea Room) called The Library Lounge. That site is specifically for Library lessons.
Links: Click on the images to access the relevant links.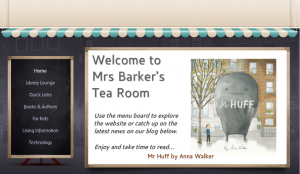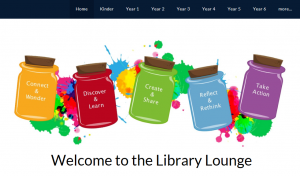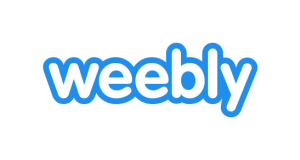 Organisation:

Within the Library Lounge website I have a page per grade. Linked to the grade page are subpages for different units of work and an overall grade blog. This makes it easy for young children, including Kindergarten, to navigate the website and find resources I have prepared for their learning.