Padlet is a great tool to capture a student's response to a text and to make their thoughts visible.
In this example the students listened to Last Tree in The City by Peter Carnavas.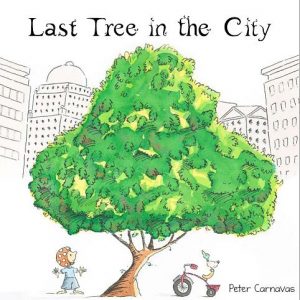 They were asked to list words that they felt captured the heart of the story.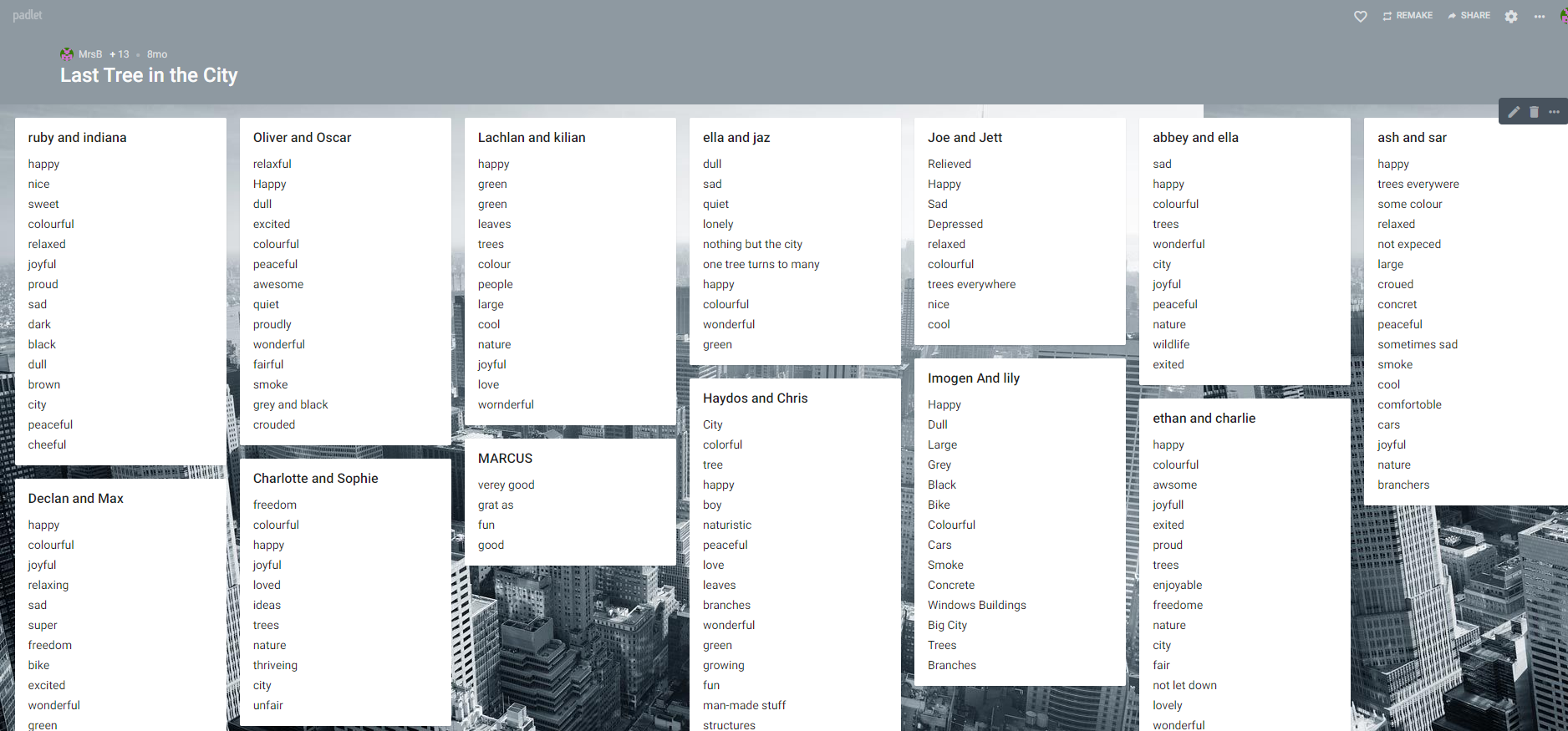 The task was repeated with A Forest by Marc Martin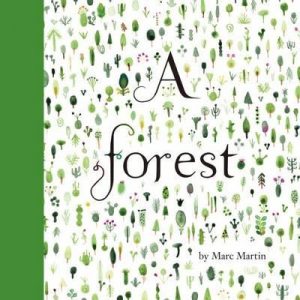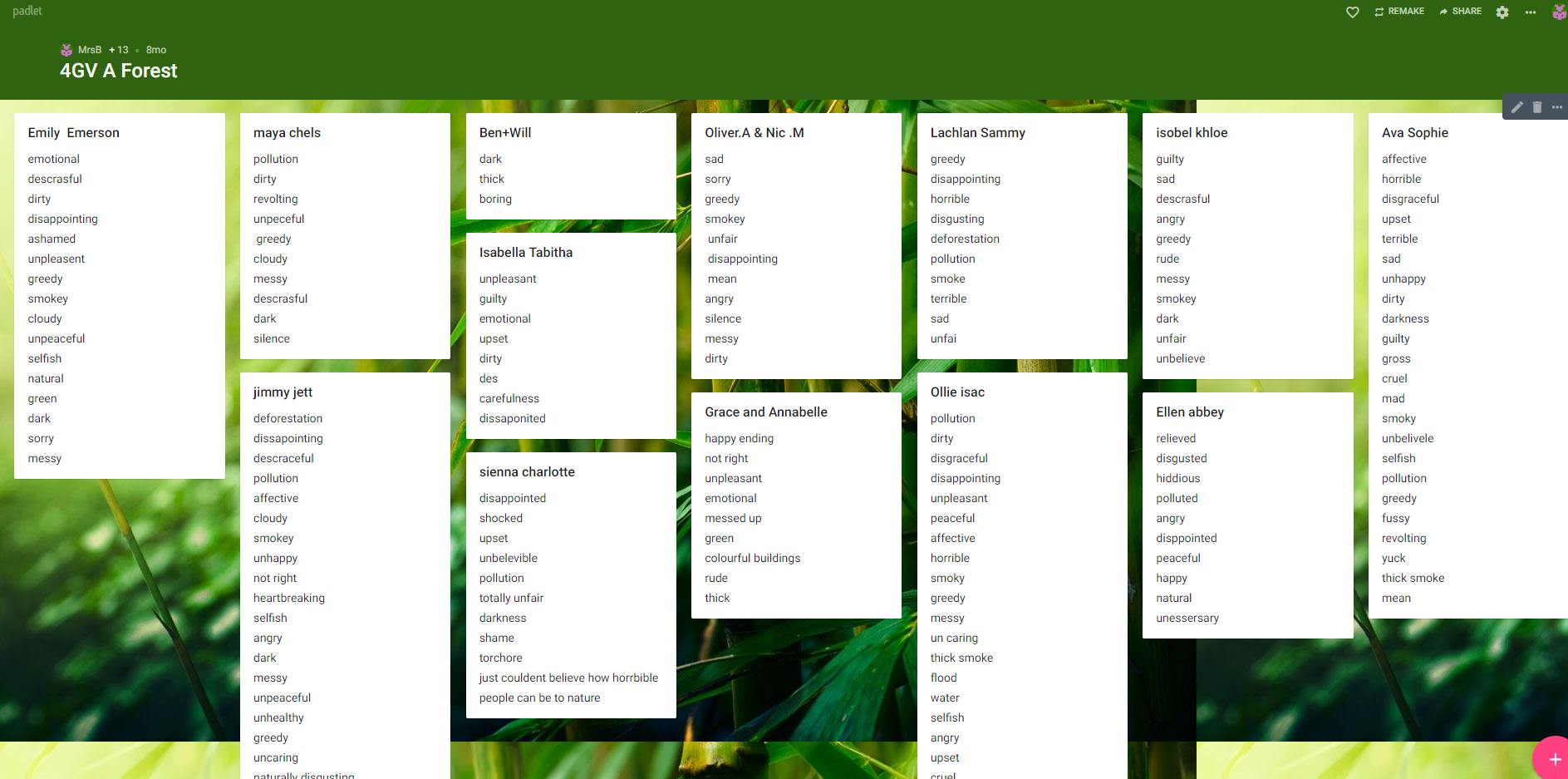 Following the 'list building' task the words presented were discussed, in particular how Carnavas used a positive approach to sustainability whilst Martin had a focus on fear.
Explore Padlet at https://padlet.com/