Words and pictures combine to deliver powerful messages. However, when we bring music into the mix the emotions and messages we attach to a picture book can change. Consider this image from The Red Tree by Shaun Tan . When we view this image with different music the meaning shifts…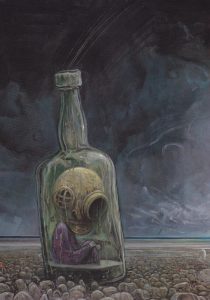 We Gotta Get Out of This Place by Barry Mann
We gotta get out of this place
If it's the last thing we ever do
We gotta get out of this place
'cause girl, there's a better life for me and you
Now my girl you're so young and pretty
And one thing I know is true, yeah
You'll be dead before your time is due, I know it
With these lyrics we are challenging the girl to move forward, escape.
Make You Feel My Love by Bob Dylan
When the rain is blowing in your face
And the whole world is on your case
I could offer you a warm embrace
To make you feel my love
When the evening shadows and the stars appear
And there is no one there to dry your tears
I could hold you for a million years
To make you feel my love
These lyrics offer love, support, kindness.
Great websites for free music:
Allow time for students to view the websites then ask them to select a track to represent an element in a story.
For example: What sound track would you select for each 'voice' in Voices in the Park by Anthony Browne?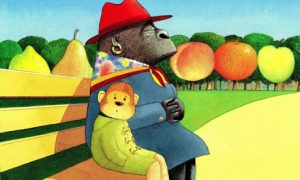 Sad day by Bensound?
Clear Day by Bensound?
Have fun exploring this new dimension of literature.