I like blogging in learning for three main reasons:
I can make students' thinking visible and track their thoughts through threaded comments and replies.
Students have an opportunity to publish their ideas and thoughts to a wider audience
A blog provides a space for students to create a digital portfolio.
Many blog building websites are available online. For this training session I have decided to use edublogs ( Link: https://edublogs.org/#join-network ).
When you sign up you will be asked for a 'BLOG TITLE'- which is the name of your website. You will then be asked for a BLOG URL. The URL is what you see in the top address bar of your website. It is can be the same as the title.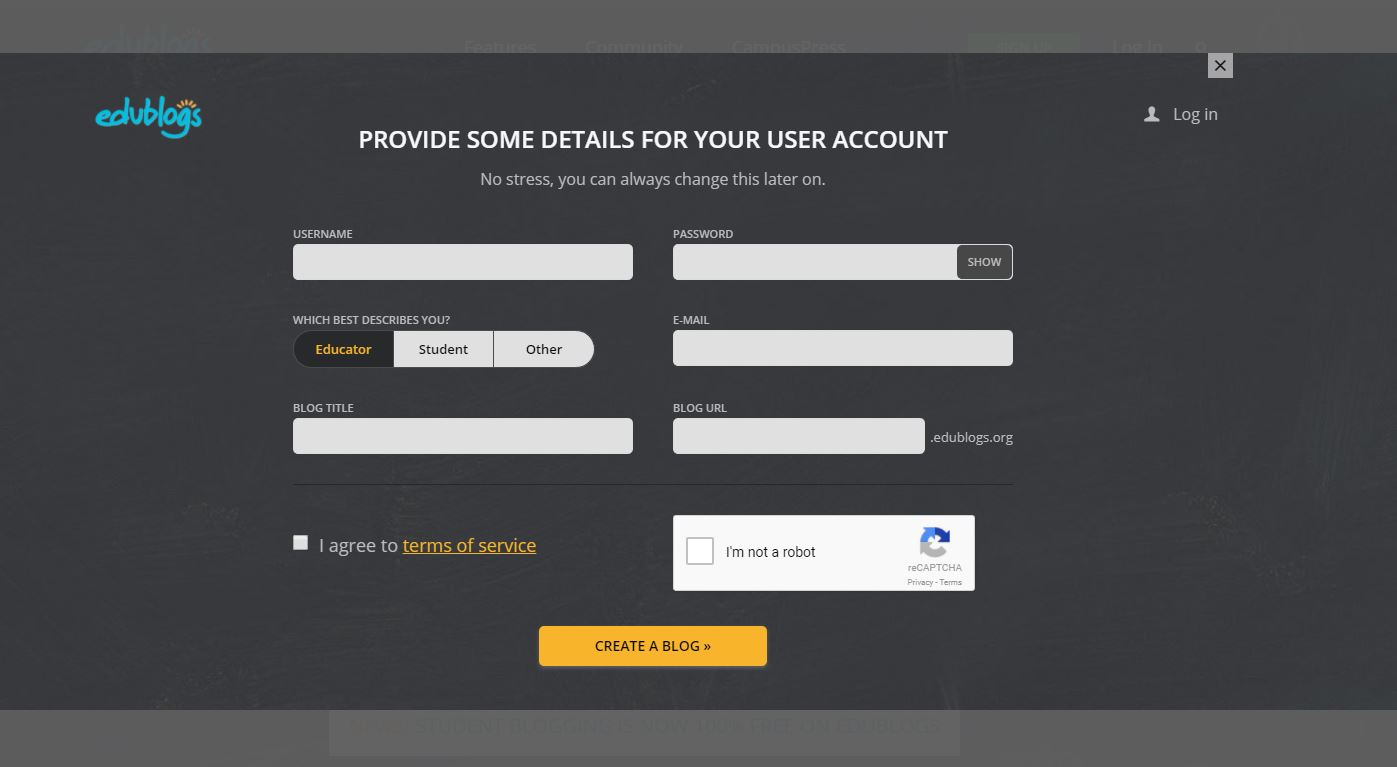 Once you have an account you will be directed to the DASHBOARD of your blog. That is where the fun begins! The dashboard is your tool box.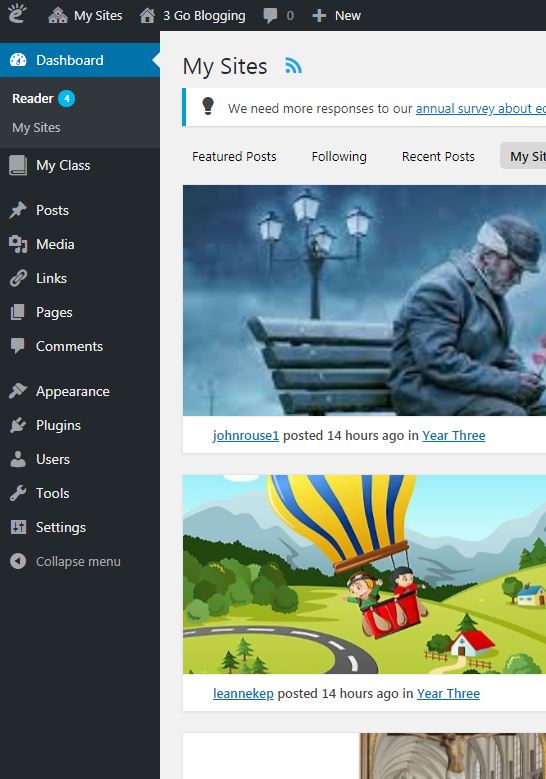 Hover your mouse over My Sites to see a dropdown list of all the sites you have built or been shared with you.
The two main tools you will use initially are posts and pages.
Posts will allow you to add and edit posts. Pages will allow you to add or edit pages – growing your blog site into a website.
In Appearance you have the option to change themes – get creative! Try a few.
Settings enables you to alter how readers interact with the blog.